I hired the Michelle Mason Green top and pants set for my 20th birthday through the High Street Runway App.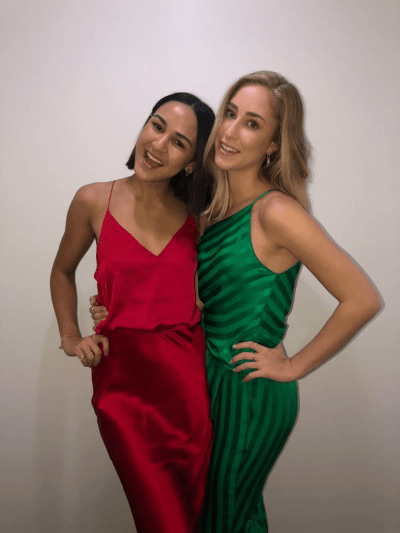 I was scrolling through Instagram and saw a post by Brisbane designer boutique Calexico with two girls wearing a beautiful green set by Michelle Mason. I saved this image in hope I would go to Calexico to try on the set.
Later on that evening I went onto the High Street Runway app and was scrolling through the party outfits on the home page, and to my surprise I saw the exact green set for hire for a fraction of the price. The retail price was around $1500 and I was able to rent it for $200 for the weekend which was perfect.
I searched her by username "OliviaGiaroli" and found the listing and saw it was available the next weekend. I placed a booking request and messaged her via the chat function, she was lovely and very quick to respond. I wanted to try the set on so we arranged a time to meet within the next few days. It was perfect, so I paid for the booking through the app which was great as I could use my credit card on the spot. It also means we are both covered by the apps terms and conditions making us both feel a bit more comfortable.
Not only did I love my outfit for my birthday but Olivia was very flexible and a pleasure to deal with when ordering on the app. I would definitely hire from her again!
The app has new listings every day so I save what I like to the wish list by clicking the heart on the outfits. I search by location so I can pick it up and try on. It saves me so much time.